Signage Business Operating Nationwide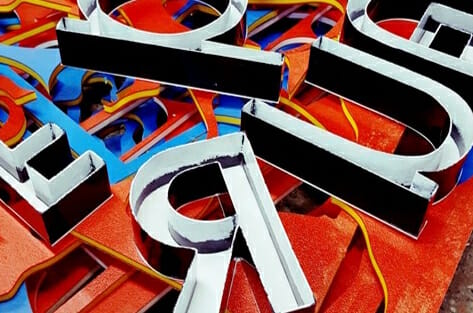 Modern and Profitable
Introduction
Established over 30 years ago, this business has expanded under current ownership to provide a comprehensive range of signage services to clients nationwide throughout New Zealand.
The highlights of the business include:
Based in Auckland but providing installation services to clients across New Zealand and, more recently, internationally.
A comprehensive range of signage services including buildings, vehicles, corflute, point of sale and 3D lettering.
A lean, modern business model that has successfully survived the "Covid-19" test, which also provides strong profit margins and flexibility for future business plans.
Four staff working in the business at any one time with access to a network of subcontractors to help with nationwide assignments where needed.
The business operates from premises in Auckland with capacity to increase production and revenue.
Simplicity of the business model, which means invoicing and administration procedures are minimised and requires only a lean administration function.
Financials
From FY18 to FY20*, the business' revenue has consistently been between $1.4m and $1.5m.
FY20 generated Normalised Profit (Earnings before proprietor's income, interest, tax and depreciation – EBPITD) in excess of $700k.
The prospects for FY21 are similarly positive now that the business has successfully navigated the Covid-19 lockdown.
* FY refers to financial year, i.e. FY20 refers to 31 March 2020 financial year
The Opportunity
The current owner has been very successful in their time operating the business despite becoming an owner largely "by circumstance". They are now at a point where they consider that the business would benefit from a new owner that can dedicate themselves to growing the business further and / or integrating it with another successful business. Introducing a new owner to the business would also allow the current owner to focus on their other independent and unrelated business interests.
Therefore, the owner considers that the timing is right to fully consider the strategic options open to them, which includes sale of the business.
As part of this process, expressions of interest are sought from parties who may be interested in buying the business.
"Price on Application"
Confidentiality is important to our clients and us and any potential purchaser will be required to show the financial capability to complete a transaction prior to receiving any detailed information."
Interested parties who wish to complete a confidentiality agreement and receive a detailed information pack should contact:
Tim Herbert
Carwardin Strategy and Business Sales
+64 (0)21 948 922
tim.herbert@carwardin.nz
P O Box 25 844
St Heliers, Auckland 1740
Carwardin Limited is licensed under the REAA 2008
Call me to discuss your thinking