Automotive Aftermarket Accessories Business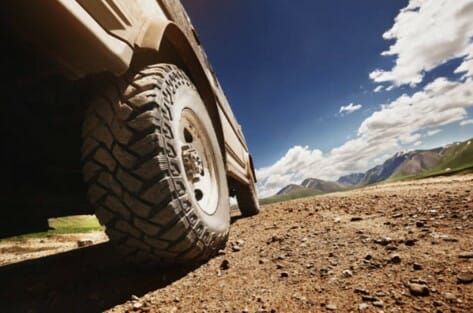 Profitable and Growing
Introduction
From simple beginnings this business has grown quickly to be a leading importer and distributor of aftermarket accessories in New Zealand for its product categories. The highlights of the business include:
Exclusive access in New Zealand to established and recognisable international brands.
Product offerings for major vehicles makes and models, both new and used, within the target market.
Despite the substantial growth the business has maintained a lean organisational structure (between one and three staff working in the business at any one time; an independent third-party warehouse handles logistics), which provides strong profit margins but also flexibility for future business plans.
The business operates from premises in Auckland and sells to customers nationwide.
Simplicity of the business model, which means invoicing and administration procedures are minimised and requires only a lean administration function.
Flexibility to easily relocate if that was preferred by a new owner.
Financials
From FY16 to FY20, the business' annual revenue has grown from $1.7m to approx. $4.0m.
Over the last three financial years the business has generated Normalised Profit (Earnings before proprietor's income, interest, tax and depreciation – EBPITD) averaging approx. $870k per annum and a peak of $1.04m. Having a modern business model and effective sales channel has meant that the business has achieved substantial sales revenue over April and May 2020, despite an initial quiet period of several weeks due to NZ's Covid-19 Level 4 lockdown.
* FY refers to financial year, i.e. FY20 refers to 31 March 2020 financial year
The Opportunity
The business has been very successful since establishment and is now at a point where the business would benefit from a new owner that can dedicate themselves to growing the business further and / or integrating it with another successful business. Introducing a new owner to the business would also allow the current owner to 'take some time to step back and enjoy life for a little bit' and to focus on his other business interests.
Therefore, the owner considers that the timing is right to fully consider the strategic options open to them, which includes sale of the business.
As part of this process, expressions of interest are sought from parties who may be interested in acquiring the business.
"Price on Application"
Confidentiality is important to our clients and us and any potential purchaser will be required to show the financial capability to complete a transaction prior to receiving any detailed information."
Interested parties who wish to complete a confidentiality agreement and receive a detailed information pack should contact:
Tim Herbert
Carwardin Strategy and Business Sales
+64 (0)21 948 922
tim.herbert@carwardin.nz
P O Box 25 844
St Heliers, Auckland 1740
Carwardin Limited is licensed under the REAA 2008
Call me to discuss your thinking